Here Are 10 Inspiring Books That These Famous Celebrities Want You To Read
Have you ever thought how Bill Gates became successful, Oprah become the inspiration for millions and how J.K. Rowling unleashed her divine creative juice in her books? Well, the answer is not new. It is all about what all you read. Everyone starts their life's journey from somewhere, and we believe good books are best to get you inspired and start ahead.
---
---
 Barack Obama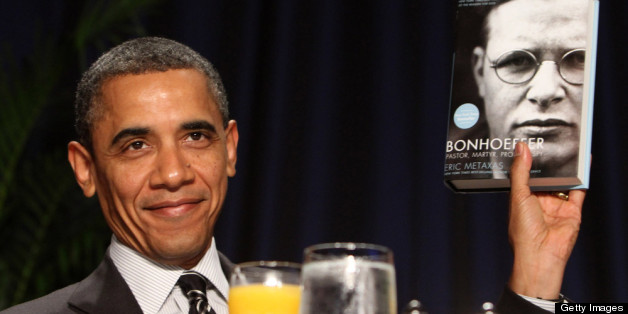 Almost everyone knows how dedicated a father Mr. Obama is! The country loves him for being a role model and mentor to his daughters. But when he is not busy with his daughters, he likes to kick back with some of his favorite books. His role model is Civil Rights pioneer Martin Luther King, Jr., and this Pulitzer Prize winner is one of his favorite classics. We think if our dear Ex-President can find time to dive in, then you can too.

J.K. Rowling
Once, New York Times asked J.K. Rowling who her favorite literary character was when she was a child and even after becoming an adult, to which she replied Jo March from Little Women. "It is hard to overstate what she meant to a small, plain girl called Jo, who had a hot temper and a burning ambition to be a writer."

Owen Wilson
Long before Owen Wilson was raising hell on the silver screen, his favorite protagonist, Huck Finn was busy shaking things up as the "juvenile pariah of his village." We believe this two geniuses would become close friends; Wilson showed Huck how to crash the wedding while Huck showed him how to crash his own funeral. Mark Twain's classics goes out to all good-hearted bad boys out there.
Oprah Winfrey
No one could be a better comprehensive spiritual guide than Oprah Winfrey. She has a larger than life career which is purely based on self-improvement and personal transformation. Among Oprah's favorites is Marianne Williamson– the bestselling guide to improving relationships, work, and health by embracing love over fear. Don't you think it's something we all might need to read?
Chevy Chase
Chevy Chase was the first breakout star of "Saturday Night Live" and everyone's best-loved bumbling madman in the National Lampoon movies. Chase does the comedy of errors genre like its nobody's business. What we think is that he took a page from his favorite book, Moby Dick, where an eerily compelling madman is harshly pursuing a great white whale far beyond the point of sanity.
 
Lena Dunham
Lena Dunham loves reading confessional books written by women. Dunham wants to publish her mother's diary and has even sold a memoir for $3 million. So we can presume her favorite books involves a 12-year-old young girl in 13th-century England who is documenting her attempts to avoid marriage. Catherine is pulled, kicking and screaming into her adulthood. This sounds like a perfect the plot of a show…
 
Bill Gates
Gates's favorite book is a far cry from the reading what we read in our high school physics classes. Bill Gates says, "I wish more people shared Lewin's appreciation for observation, measurement, and data—especially in debates over incredibly important matters that concern me very much, like public finance, climate change, education reform and vaccinations." 
 
Hillary Clinton
When Hillary Clinton is not reading her Bible, she's reading her favorite book, which is The Brothers Karamazov. "[It] made a lasting impression on me when I read it as a young woman; I intend to reread it this summer to see what I now think about it." Well, it's a nice coincidence that Laura Bush also loved the Dostoyevsky novel.

Mark Zuckerberg
Mark Zuckerberg initially read The Aeneid in high school Latin class, and we like it that Virgil's classic got his wheels turning. In an interview with  The New Yorker, he told the story of Aeneas' quest to build a city that "knows no boundaries in time and greatness."
 
Dave Eggers
Literary juggernaut Dave Eggers has socially conscious non-fiction on his book list. His favorite authors: journalist J. Malcolm Garcia, whom he calls "urgent and provocative." Riding through Katrina with the Red Baron's Ghost features a unique blend of personal narrative, history, and insights into Hurricane rescue efforts.